Pitta Patta can offer childcare for children aged between 3 months and 5 years. We have 4 very well equipped rooms, each thought out so that they really do cater for the children's needs.
Koala Room

(3 months - 1 year)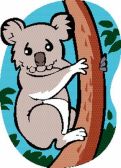 The Koala room is designed to provide all the comforts our babies need with dedicated sleep and play areas. The room is bright and stimulating and offers ample opportunities to explore sensory resources designed to develop the 5 senses (Feel, Hear, Smell, Taste & See) and language using descriptive words as rough, smooth, cold and soft.
As children get older we introduce resources such as paint and cornflour to stimulate development of motor skills. Paint is used for mark making and cornflour to explore texture. At Pitta Patta we understand it is not the end product but the journey that is the key to children's development.

In the Koala room, we aim to follow your child's home routines. Babies respond well to routine and a change from the home can not only be unsettling for the child but also hard work for the parents as it could affect the child's evening sleep routine, and just as much as the children need sleep we are all too aware that parents need their sleep too!
Panda Room (1 year - 1½ years)
This is a bright, warm, and stimulating environment, which is set out into different areas designed to enhance your child's learning and development.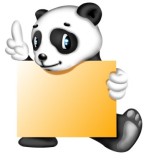 Each day the Pandas take part in planned activities and again they are very much about exploring the use of our senses. We follow the EYFS national curriculum and as with the Koalas, it is about the process of exploring rather than what they produce at the end. To show what we do with the children we take many photos to go on our display boards. This gives parents the chance to have an insight into what their children have been doing and it shows them exploring and in many cases making a mess!
The under 2's have access to the garden and are encouraged to go out at least twice a day. As well as being able to use the astro turphed and lower decked area of the garden, the under 2's have a separate area which they can use if the older children are also outside. This area is equipped with bright and stimulating equipment such as a playhouse, sit and ride car and much more.
Tiger Room (1

½

years - 2

½

years)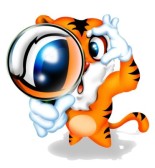 The children in this room are aged 1 1/2 - 2 1/2 and are now becoming much more social. We have space for up 16 children within this room and again it has been separated in to different areas for the children to explore.
Here at Pitta Patta we feel that if we are offering a variety of activities in the room daily then the children should not get bored and although we do have our daily planning we are very aware that you always need to be aware of the mood of the children. The team are encouraged to be flexible with their routines. If it is a day when the children have lots of energy, the team need to make sure that they have more access to the garden. The team needs to set up activities outside as they would do in their rooms. This means we rotate the activities making sure we are including Mathematics, Language and Literacy and all other areas of the curriculum.
We have a home corner area, which all the children can access. This area is for wonderful for observations as you can really see the children acting out real life scenarios, which they see everyday. We encourage the team to use this area when planning as it can be changed into many different role-play situations. By asking the children for their ideas of what they would like it to be, you are encouraging them to use their imagination. Children seem to love role-playing hospitals, post office, and shops.
When the children are nearing the age of 3, we would then start introducing them to the Pre-School (Giraffe Room). We would take them upstairs for story and circle time and then increase the time that they spent there so that they feel comfortable with the new routine.
Giraffe Room

(2

½

years - 5 years)
This is our Pre-School and we take children up to the age of 5. In our other rooms, we have worked within the EYFS national curriculum but in pre-school we start working at the higher stages of foundation stage. Many children first attend some form of pre-school or nursery soon after their 3rd birthday.
Click here for the curriculum on foundation stage.